6 Apps For Editing Photos On An Android Tablet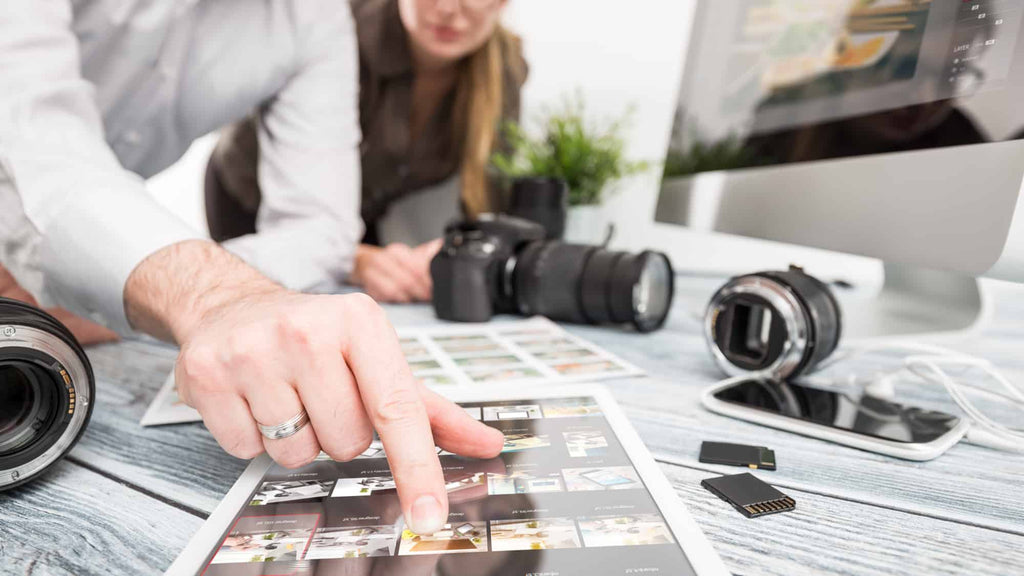 Nowadays, even the most inexpensive Android tablets can take amazing HD photos in a variety of challenging environments. Nevertheless, it's wise to have a flexible photo editor handy in case you need to tweak your shots. Here are a few exemplary apps that enable the kind of hassle-free photo editing Android tablet users expect from their devices.
Snapseed
Developed and maintained by Google, Snapseed is arguably the best overall free photo editor available for Android at the moment. Packed with dozens of powerful default tools and filters, it's a favorite of both professional and amateur photographers. Snapseed allows users to quickly edit RAW files and convert them to JPGs with just a few taps of the touchscreen.
Photo Editor Pro
Popular with influencers and trendsetters, Photo Editor Pro is a user-friendly app that's constantly adding new capabilities. Sketch filters, glitch effects, stickers and tattoos are just a few of the cool functions it brings to the table. While Photo Editor Pro doesn't boast an ad-free experience, its intuitive UI more than makes up for this minor inconvenience.
Prisma Photo Editor
With over 100 million downloads and counting, Prisma is one of the most successful photo editors for Android. Prisma's claim to fame is its ability to instantly transform any snapshot into an artistic masterpiece. Users can choose from more than 300 distinct artistic styles. As you'd expect, Prisma also allows for fine-grained control over contrast, brightness and exposure.
VSCO Photo & Video Editor
The preferred Android photo and video editor for professionals, VSCO is packed to the rafters with advanced features that can achieve virtually any desired result. VSCO's famous HSL and Split Tones tools are reason enough to download the program. If you want to give your photographs a realistic film look, the Grain and Fade tools work wonders. The free version of VSCO comes with 10 free presets for quick filter application.
Pixlr
Few free Android apps can match Pixlr when it comes to its sheer photo-editing versatility. The Collage function allows users to create stunning images that include up to 25 photos superimposed over a variety of backgrounds. Effects like Color Splash and Focal Blur can dramatically alter the look of any image. Pixlr also makes adding pencil drawings and ink sketches to photos a snap.
Photoshop Express
Much like Snapseed, Photoshop Express is a must-have app if you work with plenty of big RAW files. Photoshop's Noise Reduction function can produce flawless images from even the dodgiest photographs taken under difficult circumstances. Like most photo-editing apps, it can crop and straighten photos on the fly as you apply filters and effects. Best of all, Photoshop Express delivers an ad-free experience.
Taking Android Photo Editing to the Next Level
Whether you are editing a large number of photos (or video) on your tablet, unintended touchscreen contact can make it difficult to get smooth, controlled movements on the image adjustment controls. For those times when precision and control means not having to hit 'Undo' and try again, a touchscreen tool that is often overlooked is something that will give you a consistent, controlled feel for what is under your fingers. Enticio's innovative palm rejection products allow professionals and casual users to edit photos easily and effectively. If you need it to be right - every time, Enticio is your ultimate touchscreen solution.