4 Tips for Choosing a Palm Rejection Glove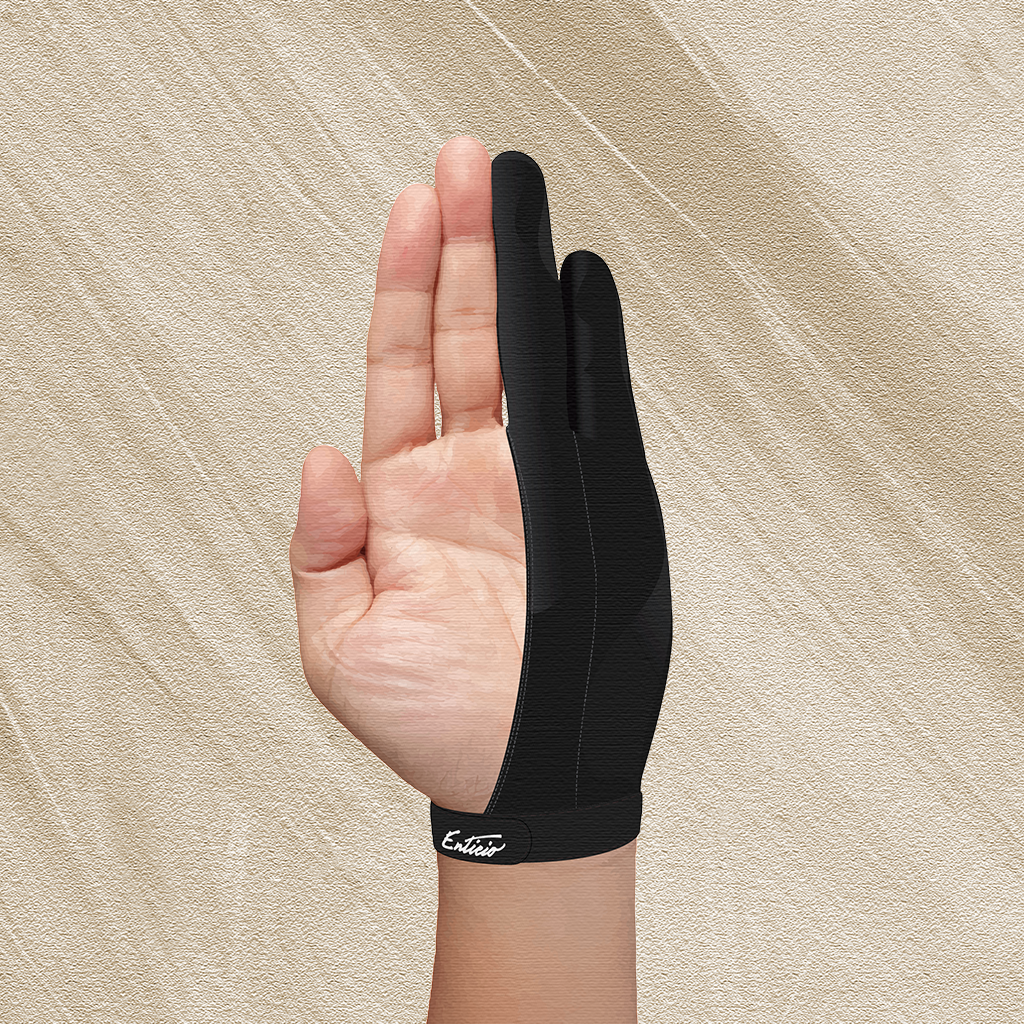 If you have a tablet that you use to draw or write, your palm is an important part of your overall body position for maintaining stability and control; this is considered critical for achieving any kind of consistency. However, your palm touches the screen and messes up what you are doing if you are not careful (and even when you are), your skin touching the screen from time to time can interrupt what you are doing.
Using a palm rejection glove overcomes that problem and lets you work and create with peace of mind. The glove prevents your palm from touching the screen, harming your work, and you will work much more effectively than ever before. Follow these five tips for choosing the right palm rejection glove for your needs and situation.
1. Consider Price and Quality
Price and quality can be factors you must consider if you would like to get the most from your effort. Considering your investment in a tablet, which can run $400 to over $1300, you have already have a significant investment and skimping on a glove may not be the best way to get the most out of your device. If you are on a budget, then price will be a factor and you might want to avoid the more expensive gloves on the market; fortunately, there is no shortage of cheaper gloves that can get you started. You should keep in mind, though, that cheaper gloves generally do not work as well. Some of the more common problems are that your gloves don't always stop your palm from interacting with your screen, the material is often too thin, they get hot or use compression on the hand and wrist to achieve a fit. And as you would expect, cheaper gloves also don't last as long as the higher-quality items.
2. Consider Your Hand Size
Gloves achieve fit in two ways, the sizing and stitching of the fabric portion around the hand and the fit adjustment that is available at the wrist. These two areas are important to keep in mind when choosing a glove. 
Most gloves achieve a fit with the cutting and stitching of the fabric at the factory (sometimes called the "shell"); the shell size cannot be changed over the life of the glove and stretching that fabric is your only way to make up the difference, no matter what size of your hand happens to be. Some people choose this path and are happy with the results they get but too much stretching can cause other failures and accelerates wear; also, compression on the hand and wrist causes fatigue over time and restricting blood flow can have health implications including nerve damage. If these are issues for you, you might want to consider a glove that is available in multiple sizes, so that the shell fits your hand better.
The other way glove designs achieve a fit is to have a separate wrist adjustment but that increases cost; this is not an option for the majority of gloves at the low end of the market - opting instead, for a one-size-fits-all design. However, this feature is considered a must-have for those people who insist on achieving the best fit possible. This improves the comfort and fit because the wrist adjustment works along with the proper sizing of the fabric shell. Gloves that you can purchase in your size are much more comfortable, but only a few on the market come with adjustable straps to control the fit at the wrist for the best possible comfort and control. These are preferred by professionals that have to endure long work sessions, where comfort and quality can affect the speed at which they can work. For them, it can be the difference between leaving early and having to miss dinner.
3. Consider Your Device
The device manufacturer can also impact your choice. This is because the touch detection technologies that manufacturers use are not all the same. Some vendors use resonance or ultrasonic waves while Apple is famous for using capacitance sensing for touch detection. Some gloves work on any device, and others may not work at all. The last thing you want is to get the wrong glove for your manufacturer. Look at your rejection gloves before buying them to see the device on which they work the best. If you have an Apple device, Palm Rejection is critical for success and not all gloves work well with Apple hardware. Normally, a device manufacturer only uses one technology across their product line so understanding this empowers you to find gloves that make sense for the equipment you own.
And while we are talking about manufacturers, it's worth noting that while Apple devices use technology that many gloves do not work with, their touch devices are rated to be among the very best available and lead the industry.
4. Consider Your Style
Some people use one finger when creating art on their tablet. Others, on the other hand, use two fingers while drawing or painting on their portable device. Gloves are normally found in one-finger and two-finger variations; a one-finger glove has a finger sleeve for the pinky finger only, while the two-finger variety will have the pinky and ring finger sleeves. This is a matter of personal preference as some people only rest the edge of the palm and the pinky, whereas it is more common that the ring finger will also come in contact with the surface. So, consider the number of fingers you use before making your decision and you will have no trouble finding a glove that works well for you.
Final Thoughts
Palm rejection gloves prevent unintended touches and keep your screen as clean as possible and Enticio products are all designed to work with all touch screens, especially Apple tablets and phones. No matter what vendor you choose, you will be happy with the outcome when you see the way your glove choice improves your results and elevates your experience. Keeping these tips in mind goes a long way toward improving your desired outcome and is sure to put a smile on your face. Choose gloves that fit your budget as well as your hand for the best results possible, and you will know you are on the right track.